Blog
Author Introductions #37: N.C. Mander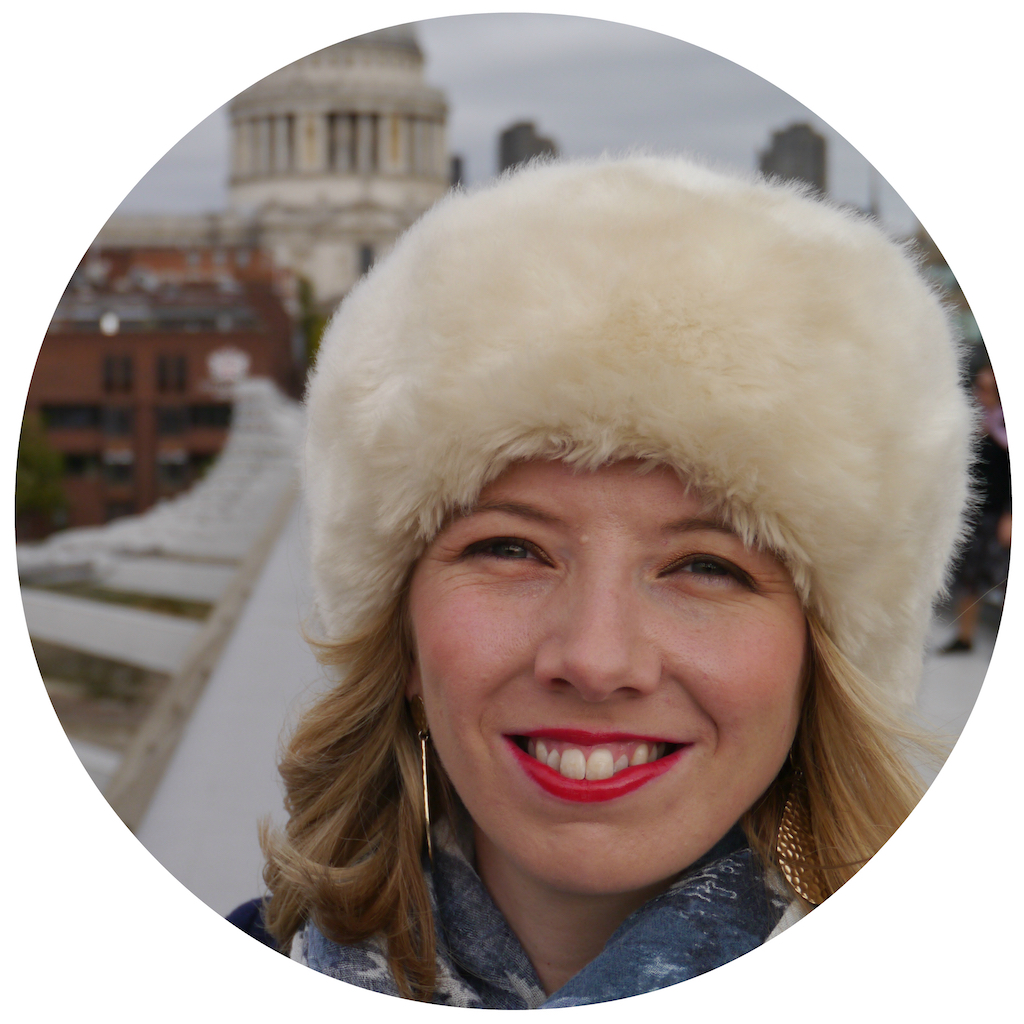 Hello, you lovely lot!
I'm writing to you from deepest Devon, where I've travelled with my sister on an annual pilgrimage to visit Greenway Estate (Agatha Christie's summer home). We've been staying in an old fisherman's cottage in the picturesque village of Dittisham, where you can catch a small ferry across the River Dart to a landing point on the other side and take a short walk through the lush green woodland to Greenway itself. The setting is idyllic, and I find it peaceful each time we visit – I hope you're having an equally good weekend!
I often hear from readers who are seeking recommendations of new authors and books they might not find on the beaten track, so I thought it was high time I made another author introduction! This week, I'm delighted to introduce thriller author N.C. Mander. I'm fortunate to know Natasha as a friend and very accomplished and inspirational woman, and can remember when we were both at primary school together. I can't tell you how excited I was to hear she'd finally decided to put some of her incredible story ideas on paper for us all to enjoy, beginning with her debut spy thriller novel, Ethereum, the first in the Scott Edison series she has created.
But, don't take my word for it! Let's hear from the lady herself…
Tell us a little about yourself – don't be shy!
In fiction we talk about inciting incidents – the thing that causes our protagonist to be thrown out for their status quo; it's the event that sets the story in motion. Three years ago, I was bowling through life, building a career in a City publishing company, running one of the company's events divisions, travelling the world and working all hours. Out of the blue, at the age of thirty, I was dealt a cancer diagnosis. And everything changed.
When I was a little girl, I always wanted to be a writer. I would spend hours writing Enid Blyton 'fan fiction' long before the internet and such a term was even coined. The manuscripts for 'The Terrific Ten' and 'The Barnes School' are still lurking in a box under the stairs.
If you'd asked me, at the age of ten, what I wanted to be when I grew up, I would have said a writer. Somewhere in the intervening decades, I buried that ambition but getting ill really served to focus my mind on what I really wanted to achieve – none of us know how long we have to embrace life. So, I left the City, sat down and wrote the book that I'd been saying I would always do…one day. Being diagnosed with cancer makes you realise that 'one day' might never come so you had better make it 'today'.
How about your latest book – what can readers look forward to when they pick it up?
I've just published my debut novel Ethereum and it's the first episode in my Scott Edison series of spy books. Here's a little taste of what you can expect:
The enemy hides in the shadows. 
What will revenge drive a man to do?
Scott Edison is drifting. Grieving for his wife. Pining for his former career as a high-flying intelligence officer at MI5. And ruminating on the downfall of his once-friend and mentor, Sir Donald Hughes, former director general of The Security Service.
But his malaise is interrupted when he is unexpectedly recalled to MI5.
Edison is plunged into the murky depths of Operation HAPSBURG. The team are in the throes of preventing an atrocious terrorist attack on London and they need Edison's help.
As the team races to unearth the perpetrators, Edison faces his own personal battles. To crack the case, he must confront the demons of his past. Is the disgraced Director General of MI5 intent on Edison's downfall? Can he move on from the haunting loss of his young wife? Will he ever shake off the failures of past operations?
The investigation takes Edison from the world of high finance in the City, through London's East End markets, to the Highlands of Scotland. But where will the attack take place, and will he be in time to stop it?
3.Who is your hero in real life and in fiction?

It's a schmaltzy answer but it has to be my husband, Dominic. He has infinite patience and an even greater capacity to love. He's supported me every step of the way in getting Ethereum onto the virtual shelves at Amazon.
In fiction, that's a tough question. I'm a big fan of the flawed investigator whether a policeman, like Inspector Morse, or a private detective, like Kate Atkinson's Jackson Brody or Robert Galbraith's Cormoran Strike. Albethey prickly and cantankerous, they have a wealth of compassion.
Who are your three favourite writers – and why?
Only three? That's so tough.
I've mentioned Kate Atkinson already. I am really inspired by her prose and ability to write both genre and, what is traditionally called, literary fiction. Her recent novel Transcription is a wonderful spy novel and shines a light on the role of women in espionage in the second world war.
One of my favourite books of all time is The Thirty-Nine Steps by John Buchan. It was a game changing book when it was first published, introducing the world to a whole new genre of fiction, and the plot pacing is breath-taking – I love it!
I've always loved Nicholas Evans, the author of The Horse Whisperer among other fantastic novels. His ability to transform the locations of his books into an additional character in his books is really special. He also wrote one of my favourite quotes in fiction:
'I don't jog, Mr Booker. I run.'
'That's lucky, the grizzlies around here only go for the joggers.'
When you're not writing, what is your favourite way to spend your time?
There's a reason why I love the quote I just mentioned from Nicholas Evans' The Horse Whisperer. It's because I'm a runner. I love long distance running, it's a great form of exercise, easy to get involved with and can be very meditative. I've solved loads of problems out running. Whether it's resolving a tricky plot point or making big life decision – Dominic and I decided that it would be the right thing for me to do to leave my job whilst out on a run – the headspace that running provides is perfect.
Training for a marathon is a bit like writing a novel, it takes perseverance, it can be painful, occasionally lonely, but the buzz of getting to the end makes it all worthwhile.
What do you consider to be your greatest achievement?
It's easy not to take the time to reflect on our achievements, isn't it? We're conditioned to always be aspiring for the next thing.
There are a few things that stick out; running a marathon less than a year after finishing chemotherapy, having the confidence and the conviction to walk away from a 'good' career in London and pressing publish on my first book, Ethereum. The latter was certainly one of the scariest things I've ever done – sharing your creative work with the world is terrifying.
What was your favourite book as a child?
Anything by Enid Blyton.
Have you read any books recently that have really captured your imagination?
The book I'm reading at the moment is really engrossing. The Alice Network by Kate Quinn is really engaging, I can't put it down. It's another story about women in espionage set between the First World War and the aftermath of the second.
If the Prime Minister knocked at your front door and asked to borrow a book, which one would you recommend they read?
The irony is that as I'm speaking to you, Teresa May has just announced her resignation. Maybe How to Win Friends and Influence People by Dale Carnegie – haha!
Finally, if you could be any character from a movie, which would it be?
Can I pick a TV show? Any of the leading women in Killing Eve. Eve Polastri is a brilliant intelligence officer and the intrigue of her relationship with Villanelle is so compelling. I love it.
…Thanks, Natasha!
I always feel privileged to have met so many different people within the writing community, each having experienced a unique journey to publication. However, Natasha's story is especially compelling and for those of you who might be reading and wondering whether you should ever take the leap to write or publish your own stories, I hope you feel inspired by her story. More importantly, if you're a fan of espionage thrillers, you should definitely try her intelligent debut novel, which is a fantastic page-turner!
Until the next time…
LJ x