Blog
Gemma Wilson, The Care Coach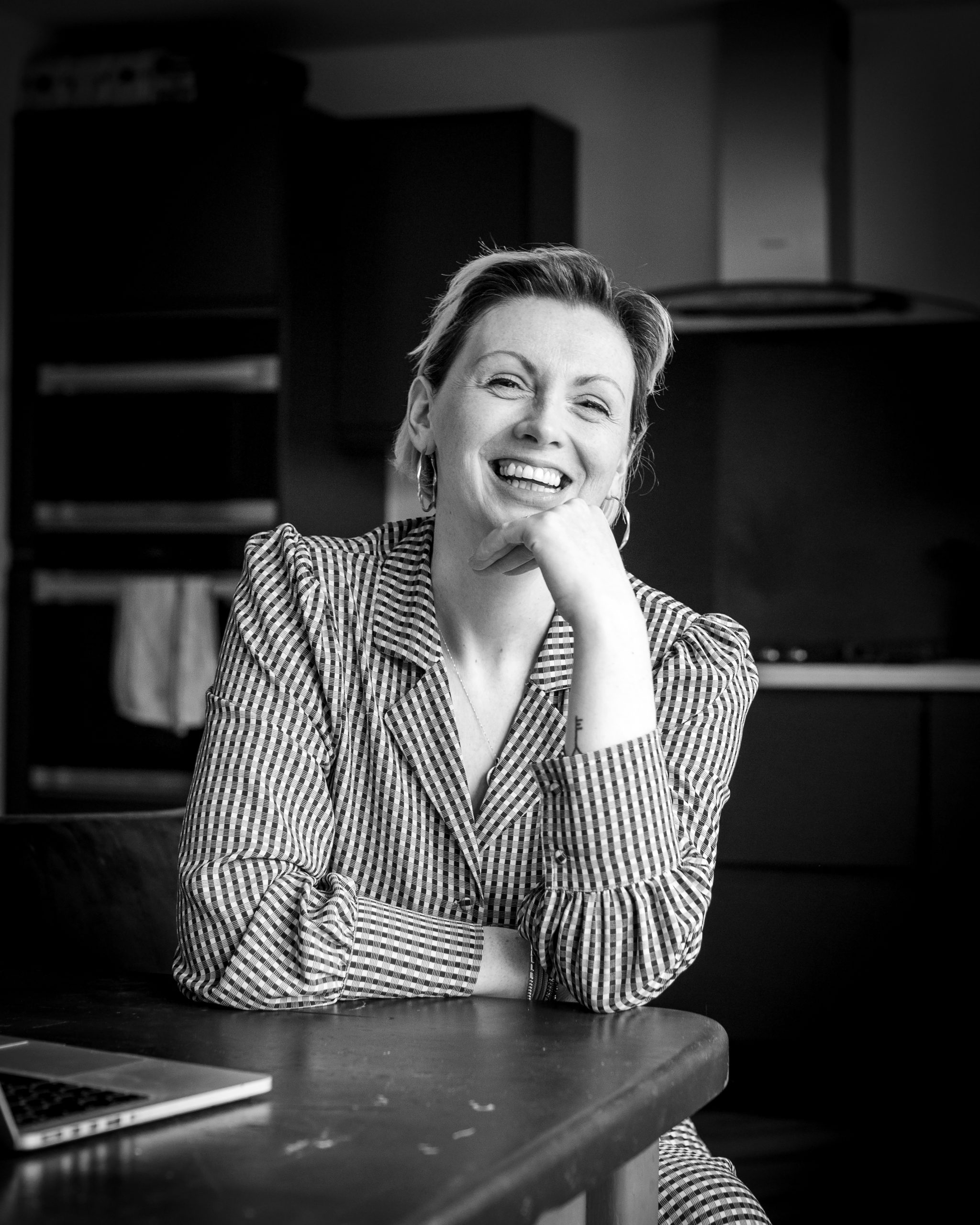 Meet some real-life heroes in my series of special interviews with people who represent the spirit and heart of the North East.  
Gemma Wilson runs her own business, The Care Coach, which works with care homes to achieve better quality care for residents with dementia needs. During the pandemic, care home work such as this has become significantly more difficult, and I'd love to celebrate Gemma and other care home workers during this time.  
In this interview, Gemma tells us about her work in care homes, her favourite spot for live music, and more… 
Gemma, tell us a bit about you and your connection with the North East.  
I'm a thirty-nine year old mum of three boys, and I've lived in the North East my whole life (except for an unsuccessful stint at University in Leeds at eighteen). I can't imagine living anywhere else in the U.K.; I feel such a strong passion for my birthplace and anywhere I travel within the North East just feels like home.  
Tell us about your job as a care consultant, working closely with homes for older people and those with dementia.  
I started my business, The Care Coach, six years ago after fifteen years working in health and social care across both the public sector and the private sector at regional management and director level for various care home companies. I was inherently frustrated with the lack of autonomy and control I had as an employee and, after selling my soul to thousands of road miles and spending nights away from my family, I decided I had to do it on my own. Now I work with a select few care home owners who I know and trust implicitly; we work collaboratively on a range of different projects that all contribute to better quality care for residents with dementia needs. This last year has been particularly tough – a lot of projects have been put on hold – and my attention has been focused on keeping everyone supported through the pandemic. We have lost so many of our residents to COVID; it has been the most heartbreaking and testing time of my life and career. I have so much love for everyone who works in social care right now – the stresses and the worries of work and COVID has affected everyone and care workers are just so determined, so loving and caring, putting our vulnerable residents before everything else. That kind of selflessness is worth celebrating and I'm so proud of them all. 
I salute you for the work that you do, especially in the last year, and all other wonderful heroes working in care homes during the covid crisis. I think you've really just explained the 'spirit' and 'heart' of the people in the North East but tell us, what do you love most about the region?  
God, I love the North East. I find it such a warm place to be (metaphorically, certainly not literally!) and to bring up a family. The people here are so open and friendly. I definitely feel like the North East is a community; if there's a cause to be supported, the community of people just comes together and gets it done. There's a fighting spirit about everyone here, we see injustice and are inspired to do something about it. The
Feeding Families
Charity I am a trustee for is a great example of this. It was set up four years ago as a one-off act of kindness at Christmas time and has grown to recently delivering 8000+ Christmas hampers to families in poverty in 2020. That's pretty exceptional, I think, and all made possible by the folk who live here in the North East.
Is there one place you always like to visit?  
The Ouseburn. We love the pubs, the museums, the art, the music. It's such a beautiful little cultural hub of all things creative full of lush people. I'm a big music fan and we often (pre-COVID of course) used to go to The Cluny for gigs on Saturday nights, and then take the kids back down on a Sunday for a hangover cure of Sunday dinner and a pint. Ahhh, I'm really missing it!
I love The Ouseburn! What about a favourite shop or business you think everyone should know about in the region?  
Flea Circus on Warwick Street in Heaton/ Shieldfield is a little treasure trove of all things pre-loved; furniture, art, clothes, anything vintage or retro. and its run by two really cool people I know, Jess and Jim. My second is Ernest in The Ouseburn, an independent cafe bar with a great live music scene, and they've just opened a new Deli too.  
Good recommendations! Which three words best describe the North East to you?  
'Home', 'love', 'culture'. 
Favourite North-Eastern slang? What does it mean?  
'Shy bairns get nowt'. So absolutely true – if you don't ask, then you don't get. It's a cheeky, funny phrase and totally represents the humour of a lot of Geordies.
The North East is packed with history, myths and legends, songs and folklore. Do you have a favourite song / verse / story that you associate with the area?  
I have loads! I'm so sentimental for both my home town and for music and I have to admit that Jimmy Nail's 'Big River' gives me such a sense of ancestral nostalgia. My grandfather worked in the shipyards as boy and I often imagine him as the subject of this song. 
Dire Straits' 'Tunnel of Love', is another one. I only vaguely remember the actual Spanish City Fairground as I think it closed when I was about seven, but the song lyrics definitely evoke a sense of nostalgia for the coast, the ice creams and the fairground rides of being a kid. 
Who are your North East heroes?  
Every single care worker who is working through the pandemic. Heroes, without a doubt.
As a final question, Gemma, What makes you smile?  
My kids, music, books, people and trees. Oh, and the water – the North Sea is a magnificent beast. 
…it is, indeed!
Thanks so much to Gemma Wilson for joining me on 'North East Heroes', and to Kate Baguley, who helped to coordinate these interviews.