Blog
Kathryn Tickell OBE, Folk Musician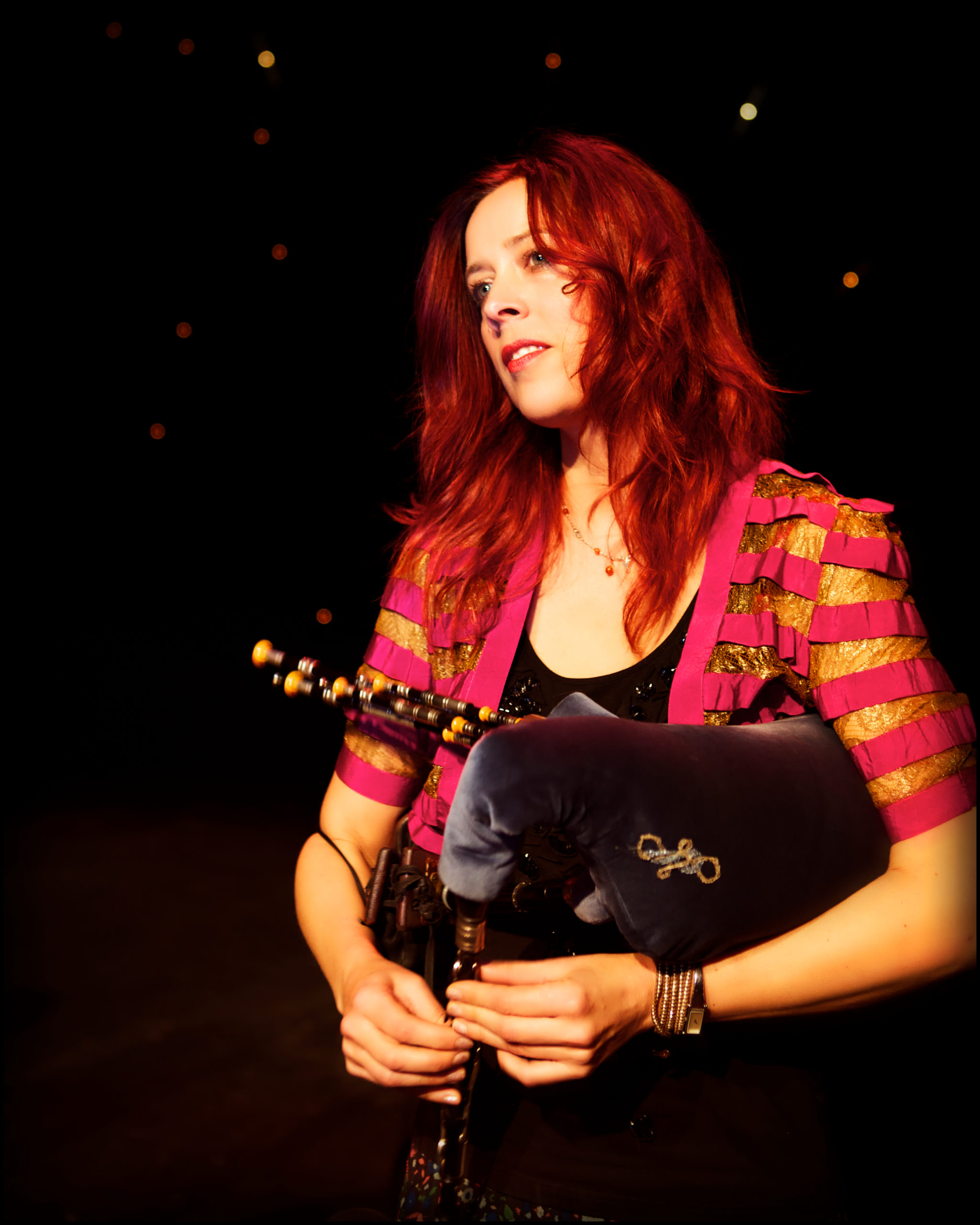 Meet some real-life heroes in my series of special interviews with people who represent the spirit and heart of the North East.  
Kathryn Tickell is a renowned folk musician known for her work with the Northumbrian smallpipes and fiddle. She has released 14 albums, many of which are rooted in the landscapes and people of Northumbria, and she is passionate about celebrating the North East. She was awarded an OBE in the Queen's Birthday Honours List in 2015 and, in the same year, became a Deputy Lieutenant of Northumberland. Kathryn is the Director of Magnetic North East, an initiative that celebrates the identity of the North East through its music, arts, culture and heritage, aiming to maintain and develop a vibrant and diverse community for local people and visitors. Kathryn is also the founder of The Young Musicians Fund at the Community Foundation, which has raised over £100,000 to support young people who want to learn music in the North East.  
In this interview, Kathryn tells us about the North East's role in her music, her philanthropy in the region, and more… 
Kathryn, please tell us a bit about you and your connection with the North East. 
Both sides of my family are from the North East. My dad's family were originally from County Durham then moved up to rural Northumberland when my dad was about 4 years old. My mum's family (Robsons, Halls, Armstrongs and Dodds – all good Border names!) have been in North Tynedale and Redesdale for centuries. I spent most of my first seven years away from the North East and I think that this is probably why I feel so strongly about it. Every single holiday was spent back up here with one or other set of grandparents. I suspect that being away from the area was the main reason that my dad felt compelled to sing Tyneside songs and Border Ballads all the time – I think it was his way of connecting to where he came from…and, of course, that meant that I grew up steeped in the local songs and tunes too. 
Your music and your overall career is very much rooted in celebrating the landscapes and people of Northumbria. What role does Northumberland continue to play in this? 
My main instrument is the Northumbrian smallpipes – the North East's own regional instrument, so the tunes and sounds of the area are always part of what I do. I compose new music as well, which is often inspired by the landscape. I have written for orchestras and classical ensembles, but even when I try to move away from my North East folk music influences, there's always a trace of it in the music somewhere. And I like that. 
You're also a great contributor to culture and education in the region, for instance with Magnetic North East and The Young Musicians Fund at the Community Foundation. Can you please tell us about your initiatives and why you think promoting arts and culture in the North East is so important? 
I started The Young Musicians Fund after hearing about a little girl who was desperate to play the clarinet, but the school music lessons were just not financially possible for her family. I wanted to cover the cost of her lessons for a year, but soon realised that there were SO many other kids out there who could do with a helping hand, so the fund came into being and I'm so grateful to all the people who have donated to it and supported it. Playing music is such an amazing thing – it can be your hobby, your therapy, a way of bringing joy to others, a way to regulate your emotions, it strengthens your memory, it brings people together…and of course, for some people, it ends up being a career!
Magnetic North East came about because I feel so passionately about the music, culture and everything that makes the North East great…and wanted to do whatever I could to promote that. We do all sorts of stuff, some of it behind the scenes – lobbying, bringing North East culture to people's attention etc – and some of it is more public like our concerts, teaching, agency (if you want to hire a Northumbrian piper or a ceilidh band for an event you know where to come!). And I love the
commission-a-tune
idea….if you're stuck for a gift for the person who has everything, one of our local composers can compose and record a tune specially for them – 'Great Grandad's Birthday Polka', 'Day Trip to Seahouses' or whatever…! 
That sounds like an amazing gift!  
It's often said that the people and landscapes of the North East are full of 'spirit' and 'heart'. What do you love most about the region? 
This is an amazing area to live. So full of life, colour, character, tradition and also has an incredible history of creativity and invention. Although I often think that we don't shout about ourselves enough – we tend to just get on with things, not making a fuss, not getting too big for our boots. My granny's absolute ultimate compliment was to call someone 'very ordinary'. I find that a bit sad now – we should be encouraging people to be extraordinary – cheering them on!
I completely agree, the people of the North East should definitely shout about themselves more…and that's what this interview series is all about. 
Is there one place you always like to visit in the region, that you'd recommend to others? 
There are so many places that I recommend to people. I suppose it depends on who they are and what I think they'd be most drawn to. Pretty much anywhere on the coast is worth a trip out – of course, the walk along from Craster to Dunstanburgh Castle is always high on the list (it's one of the many places I've written a tune about!). Then there's Hareshaw Linn in Bellingham (another tune), I love the way that the further up you go it becomes more and more like something out of Lord of the Rings! And how about the cup and ring marked rocks at Roughting Linn? Or any of the castles…or the Simonside hills…or the church at Heavenfield…or the drive between Rothbury and Alnwick…and I've spent many glorious days just pottering about down by the river close to where I live. 
It's hard to pick just one place isn't it? I love all of those recommendations. What about a favourite shop or business you think everyone should know about? 
I have a weakness for
Davenports chocolates
(
the Floral Collection
) and Hexham's
Fire & Dough
is another favourite – they travel about in their wood-fired pizza vans bringing pizza joy.
Sounds amazing! 
As you know, the North East is full of history, myths and legends, songs and folklore. Are there any particular songs or albums that remind you most of the region, perhaps inspiring your own music? 
I have whole playlists of North East music; some traditional, some contemporary – there's just too much brilliant stuff to begin listing individual tracks (although I do love Big River by Jimmy Nail – it makes me cry…in a good way!)
Me too! I listened to that track while I was writing a particularly emotive scene in one of my books. 
I'd love to know, who are your North East heroes?  
There are loads of famous people from this area but actually, sometimes it's just normal people that are the heroes…all NHS staff for a start. And people like
'The Monday Men
', a group of retired men in the village of Wark who spend their Mondays doing things to help their community – sweeping leaves, clearing snow, planting bulbs, re-painting the public toilets, looking after the churchyard and just generally making sure that everybody is okay. 
I agree, they are all heroes. As a final question, Kathryn, what makes you smile? 
My daughter, our cats, sunny days beside the river. Friends. Playing music. 
Thank you so much for joining me, Kathryn, it was fascinating to hear about your work and what the North East means to you.  
Thank you to Kate Baguley who helped to coordinate these interviews.